Three Different Types of Window Treatments In Raleigh
How often have you been awed by alluring window coverings and wondered whether they would look great in your home? Everyone is accustomed to curtains, but there are numerous different types of window treatments in Raleigh. From stunning interior shutters to textile materials and woven wood shades, you'll find a multitude of enticing alternatives to consider in Raleigh if you are ready for an upgrade .
Louvered Shutters Provide Added Insulation And Appeal
Plantation shutters utilize typically two hinged panels attached to your window frame. The panels consist of louvers that tilt up and down to direct sunlight. You also have the option swing open each panel to flood your room with sunshine. The shutters are custom-made to fit your windows perfectly and minimize sunlight and drafts when closed. If you want even more insulating ability, you should consider energy-saving Polywood® shutters which offer superior weather protection.
Guests will quickly become aware of your louvered shutters due to the fact they don't look like more common window treatments. Their clean aesthetic matches various interior designs, from simple to flamboyant and whatever your unique taste may be. You might incorporate a more traditional appearance with real wooden shutters or you may elect to go more modern with the brilliance of Polywood. This window treatment brings inspiring interior appeal to any room, from bathrooms to your primary living space.
Fabric Window Shades Offer Endless Variety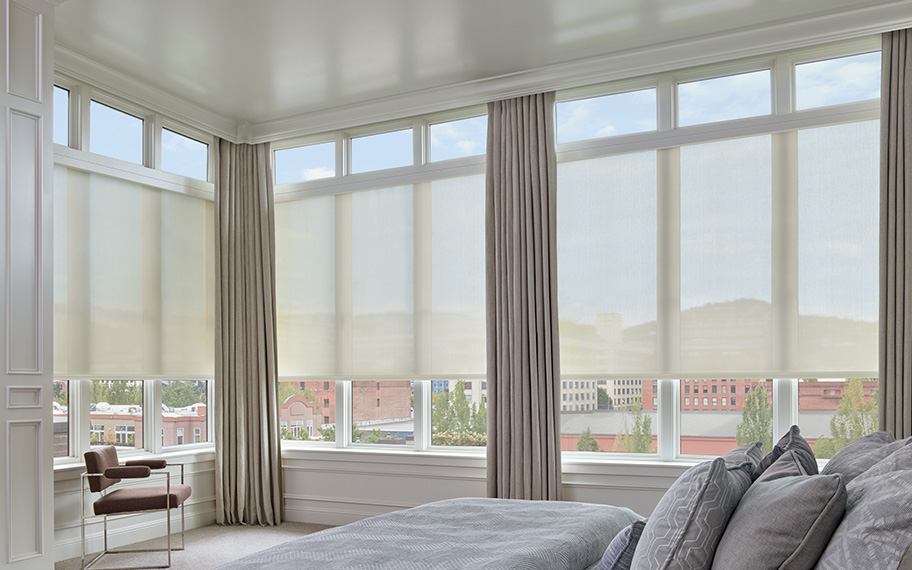 Cloth window shades are available in multiple styles but generally consist of a knitted or woven panel that is opened and closed using a mounted mechanism at the top of your window frame. Popular varieties including roller and zebra shades move up by rotating around a built-in rod and unfurl if you bring them back down. Other products like distinctive Roman shades gather at the top of the window frame and spread back out if you gently pull downward.
When considering the different types of window treatments in Raleigh, soft material window shades come in the broadest selection. In the event you have a certain look you want to achieve for a area --or your entire interior--you will easily find window shades that mesh perfectly your theme. select roller shades for minimalist or rustic looks or Roman shades when you desire a product that's a bit more ornate. Zebra shades provide a sleek, modern appeal. Versatile sheer shades look light and airy. While considering all the styles of cloth window shades, you'll find an abundance of colors, patterns, and materials.
Distinctive Organic Materials Bring a Natural Element To Your Property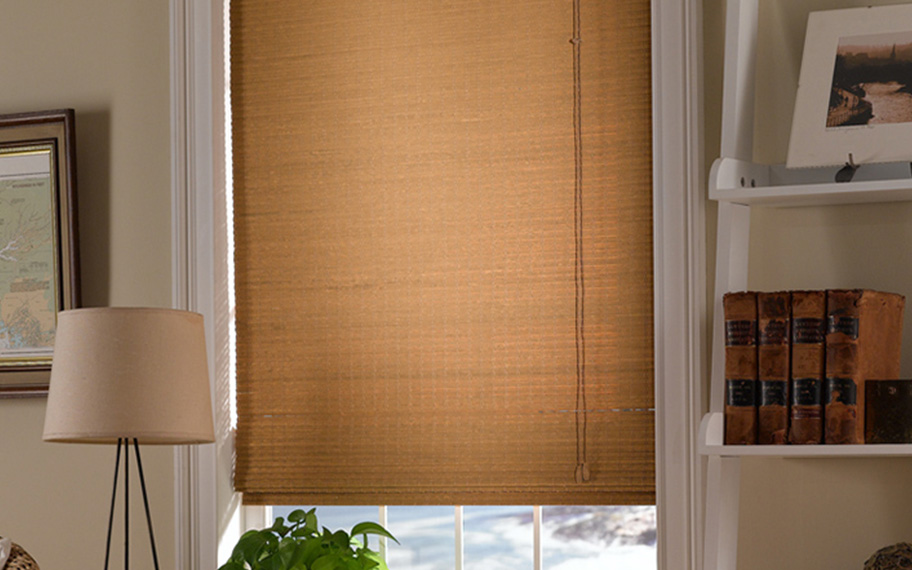 Woven shades are noticeable among the different types of window treatments in Raleigh as they provide an unmistakable feel of nature. They are made of woven organic substances like bamboo, jute, and grasses. The various materials and weaving techniques can create an array of distinctive looks to match your residence. The divergent weaving practices causes them to have a range of transparency levels when considering sun filtering and the privacy of your home.
Making use of real fiber products for your window coverings delivers a little Mother Nature into your Raleigh residence. As an extra benefit, these popular options look incredibly elegant. They let light trickle into more formal, darker areas or jog your memory of faraway places in your home's library or den. You might consider using them to make your quiet sitting area feel more relaxing or as an eye-catching focal point in your family room.
Explore All The Different Types Of Window Treatments In Raleigh At Sunburst Shutters Raleigh
Let the experts at Sunburst Shutters Raleigh help in your search for the right window treatment. We give you access to a vast array of choices and explain the advantages of each so you can choose products that make the most sense for you. If you are ready to start, call 919-887-9198 or submit the the following form to schedule a complimentary on-site appointment.