The Sunburst Shutters Factory
Sunburst Shutters Raleigh is proud to sell Raleigh interior shutters and other window treatments that are completely Made in the USA.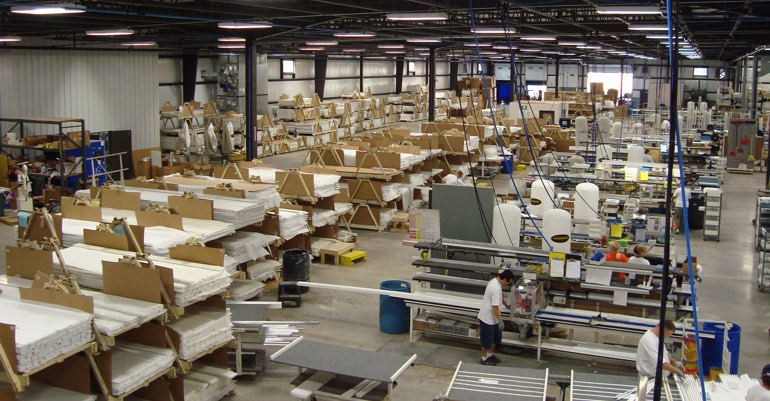 Our primary manufacturing facility is located in Wausau, Wisconsin where we construct countless sets of shutters every day. In addition, we also manufacture some shutters here in Raleigh. Each step in the process of making our shutters takes place here in America, from the source of our materials, to the assembly and finish of the shutters themselves. Many companies buy materials from other countries and only assemble it in the U.S., but not Sunburst.
Learn what a difference that US craftsmanship can make in your home.
Our plant utilizes modern equipment tailor-made for Sunburst that allows us to produce one of a kind shutters for each customer. Our facilities have also minimized waste and improved efficiency through equipment and systems that are environmentally conscious.
It is a privilege to say we're 100% American-made. Very few home furnishing companies can really say that. But Sunburst Shutters Raleigh can and will for as long as we're in business.
These Sunburst Raleigh window treatments are totally American-made: