When Should You Consider A Woven Or Bamboo Shade In Raleigh?
If woven fiber and bamboo shades grabbed your attention while shopping for window treatments, you likely saw their allure immediately and visualized them in your Raleigh home. They definitely appear unlike standard cloth window shades. They perform in a bit of a different manner as well. Woven and bamboo shades won't always satisfy your window covering demands in every room, but there are times when they are the ideal window treatment. See how you should use woven fiber and bamboo shades in your Raleigh home to fully enjoy these inspired window coverings.
Use Woven Or Bamboo Shades In Raleigh To Bring A Bit of Nature To Your Windows
Numerous current home decor trends stress the importance of using products made of natural materials to bring a small portion of the outdoors in. If you're already using solid wood pieces and greenery, you could consider woven or bamboo shades in Raleigh to bring an additional natural focal point to your interior. You are likely to discover window treatments in various compositions like jute, rattan, grasses, and bamboo. Each has its own unique appearance to suit your tastes. Their earthy tones and fiber weaves are available in endless variations that impart a warm, lasting appeal to your home.
Try Woven Shades For The Perfect Balance Of Privacy And Sunlight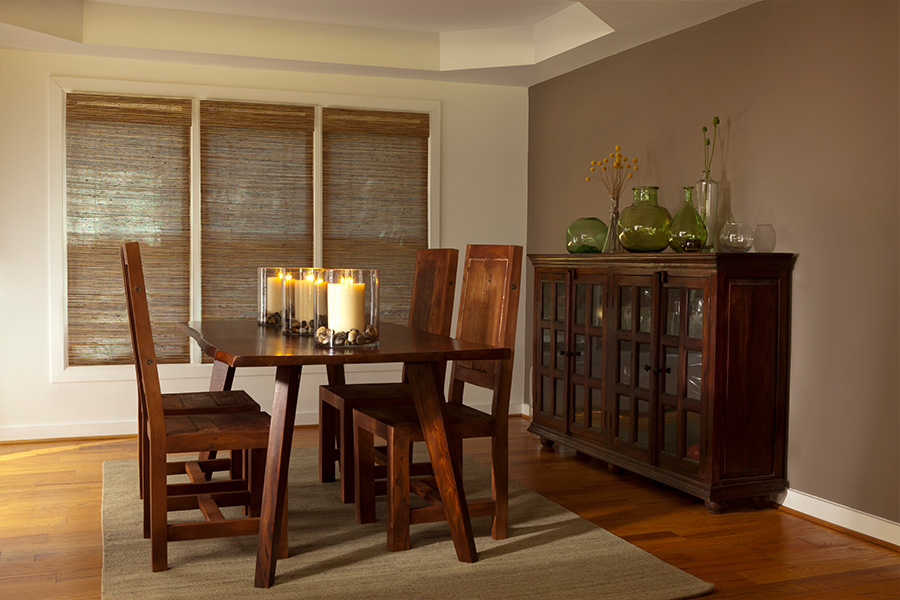 Window treatments are intended to help in delivering the amounts of exterior light and privacy you desire in your interior. There are a multitude of appealing weaves, and each shade permits a unique amount of natural light to enter the room, based on how tight the weave is. You might install shades with a looser weave in a kitchen or sitting room for a touch of privacy while still getting plenty of sunlight. Thicker shades increase your privacy and filter extreme sun in a living room or home office where you want a little light from the exterior but not glaring sun beams. On the other hand, if you seek absolute privacy and darkness in specific places like bedrooms and baths,
interior shutters
or light-blocking roller shades work best.
Choose Bamboo Shades If You Want Environmentally Responsible Window Treatments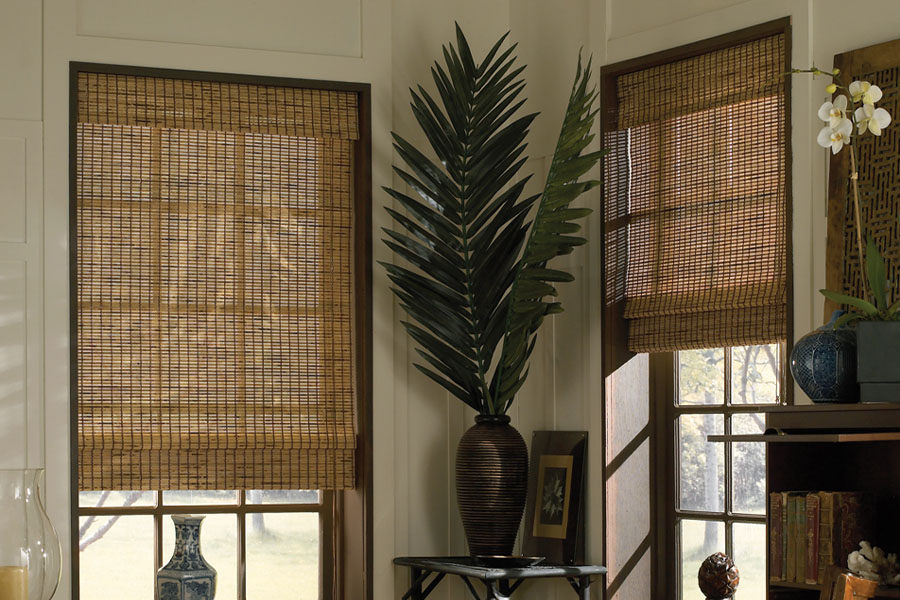 A steadily growing amount of residents are concerned about their impact on the earth and want green options. If you love the planet, consider bamboo shades in your Raleigh home. Bamboo is a renewable natural resource because of its quick regrowth. It also doesn't call for dangerous processing chemicals. Bamboo is known for its flexibility and sturdiness, so it produces damage-resistant window coverings that last for years to come. If the time comes when you choose to go with something different, bamboo offers 100% biodegradability, dissimilar to products made from synthetic materials.
Ask The Professionals At Sunburst Shutters Raleigh On Where To Employ Bamboo Shades In Your Raleigh Home
Sunburst Shutters Raleigh carries only the highest quality woven and bamboo shades for our Raleigh clientele. Our staff consults with you to find the option that ideal for your property and provide a precision installation for you. Start your project by reaching out to 919-887-9198 or fill out the form on this page to schedule a no-charge, on-site meeting.