How To Select Custom Faux Wood Blinds In Raleigh
Picking custom faux wood blinds for your Raleigh residence gives you window treatments that are sized perfectly. But "custom" involves a lot more than simply getting the size right. Faux wood blinds from Sunburst Shutters Raleigh have a range of customizable elements to make certain they function and look perfect.
Selecting A Mode of Operation For Your Custom Faux Wood Blinds In Raleigh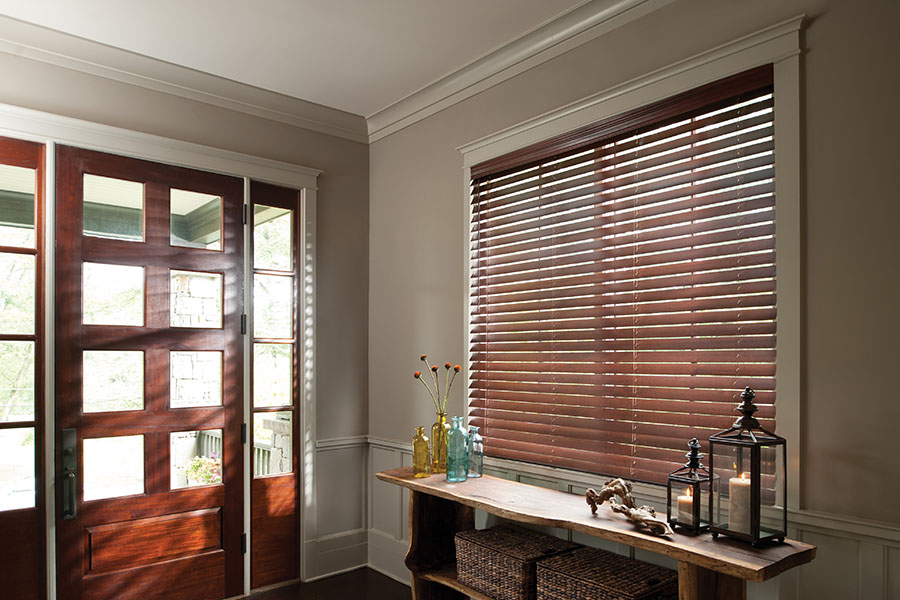 Expertly constructed blinds are easy to operate. You can direct them up for a clear sightline and guide them down again for lower light levels and privacy. Or angle the louvers for a little bit of light that you can redirect away from your face. But the operating system you select will determine how you control your blinds.
Sunburst's custom faux wood blinds for Raleigh come with two operating systems:
Cord lifting
Cordless lift
Blinds with cords have one cord to raise or lower your blinds and a second cord if you wish to tilt the slats for light control. Most homeowners prefer the wand for slat adjustment, so there's no confusion about two cords. You can avoid cords completely with cordless options that you adjust by using the bottom rail to raise or draw them down.
Choosing The Hue of Your Faux Wood Blinds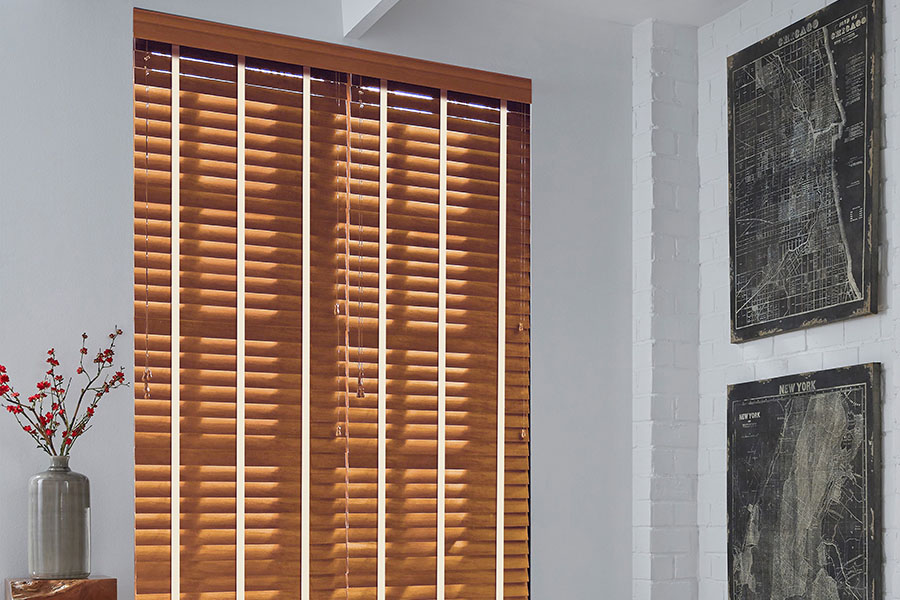 Faux wood blinds are available in five tints of white and five wood stain options. These versatile offerings make it easy to find one that blends perfectly with your home decor.
Wood stains have a traditional appearance and impart warmth and richness to a room. They might seem sophisticated or pleasantly simple. You may attempt to match your custom faux wood blinds to existing wood trim in your space. Or choose a white that feels modern and bright. White complements all styles but is particularly suited for coastal, modern, and minimalist interiors.
Furthermore, you are able to select complementary wands, cords, tassels, and valances to harmonize with your blinds. Your custom window covering specialist is able to present some examples to help you decide the right color scheme.
We Can Help You Determine The Perfect Custom Faux Wood Blinds For Your Home
For amazing custom faux wood blinds in Raleigh, get started with an at-home meeting with Sunburst Shutters Raleigh. One of our window treatment professionals will come to your residence to demonstrate products and discuss how our blinds will appear on your windows. To schedule your free consultation today, reach out to 919-887-9198 or fill out the form on this page.