How To Pick Child-Safe Window Treatments In Raleigh
While helpful for controlling sunlight, window treatments might introduce several unwanted dangers to kids in your Raleigh home. For example, cords of window treatments may pose a risk for entanglement or strangulation. In addition, children may get hurt by tugging on window treatments, and some types might even consist of dangerous materials.
Do your part to shield your loved ones by installing safety window treatments in Raleigh like louvered shutters and non-corded shades and blinds that don't come with the dangers that cheaply-made products do.
Only Install Cordless Window Treatments Around Small Children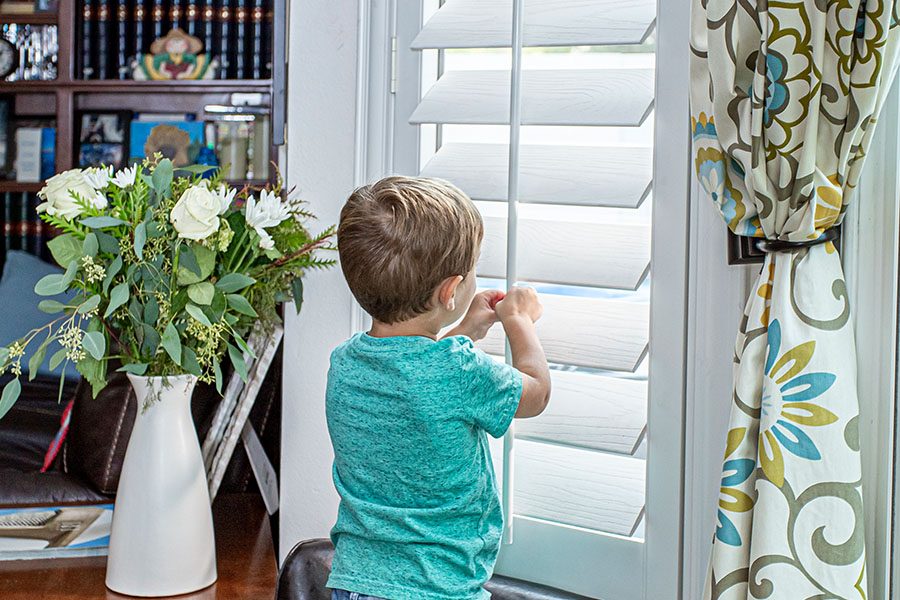 Tragically, window treatment cords have caused injury and death in infants and young kids. While many people choose to push the cords into the highest part of their window treatments, your family is safer if you don't have strings to start with.
Louvered shutters are always free of cords.
They feature panels on hinges that swing open and closed inside of a frame. The panels also utilize a collection of versatile louvers that you can tilt to get the right amount of light. Interior shutters have no loose, hanging parts for children to get ensnared in and are smart for children's play areas and bedrooms.
You might also go with cordless window blinds or shades. Attractive wood and faux wood blinds are available with cordless functionality where you use the lower rail to adjust them. And the majority of custom-tailored window shade types have cordless possibilities that replace cords.
Select Solid Window Treatments When Your Family Has Interested Toddlers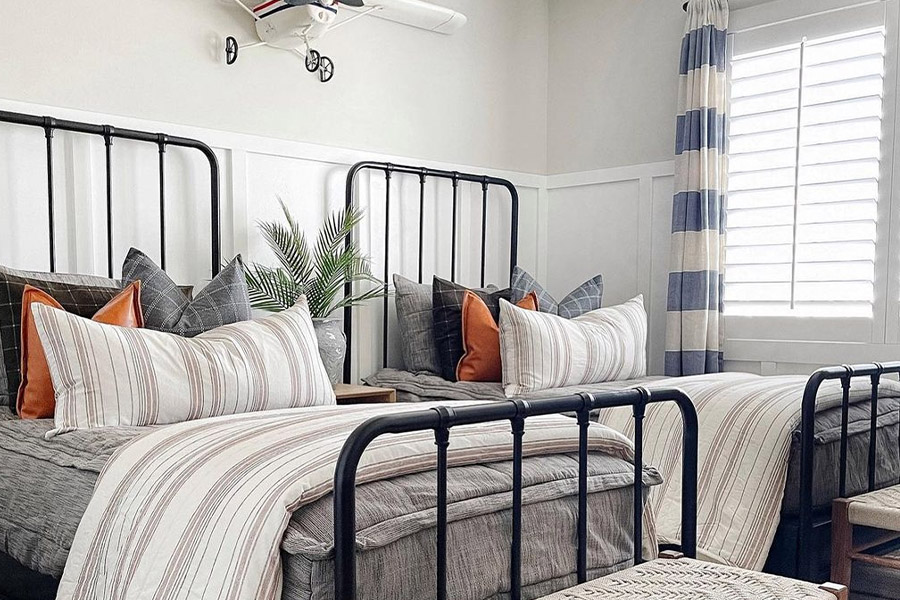 It may so happen that your low-hanging window covering presents too much enticement for a playful child to ignore. The covering may shred apart, break away from the wall, or fall on the youngster. And flimsy vinyl or metal blind slats will become misshapen or break if children get too rough with them.
Louvered shutters are the top child-safe window treatments in Raleigh. They are permanent fixtures that attach to the frame or wall around your window and isn't able to be yanked down. Their solid natural wood or faux wood can't rip and doesn't scratch or dent from everyday usage. You will appreciate how effortless shutters are to keep clean too. Simply wipe them down with a dusting rag or dampened cloth to wash away dust and those small handprints!
In light of the fact that plantation shutters are so well built, they can also reduce the risk of little ones tumbling out of windows. If you crack a window for a little outside air, blinds and other fabric coverings won't keep them from scrambling or tumbling out the window. Rigid shutters, however, will stop a tiny body that falls against them. You may fasten the shutter panels to prevent kids from getting out of the window and tilt open the slats to enjoy some outdoor air.
Steer Clear Of Products Made With Hazardous Materials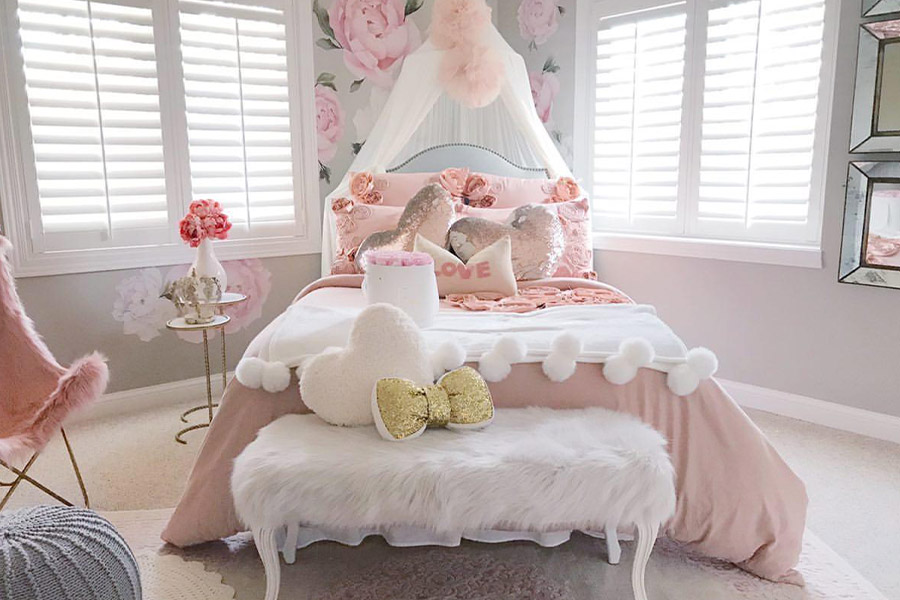 You know you should store hazardous household chemicals away from kids, but various common furnishings might consist of hazardous materials that you were unaware of. Soft window treatments may contain dangerous and/or flame inhibiting compounds and window blinds may have coatings that release harmful fumes.
If you plan to keep these dangers out of your Raleigh home, use window treatments fabricated with pure, untreated materials and harmless finishes. Premium wood Ovation® shutters and Polywood® shutters, for example, both have high-quality coatings that don't emit fumes.
Talk To Sunburst Shutters Raleigh About Child-safe Window Treatments In Raleigh
Sunburst Shutters Raleigh has regard for the safety of children in Raleigh. We're pleased to offer various window treatments that help you keep your family protected. Request a free on-site meeting today, and we'll help you explore which window treatments are right for your family's needs. Start your project today when you ​​call 919-887-9198 or fill out the following form.