Are There Different Types Of Cordless Window Treatment Options In Raleigh?
They're a lot of different reasons why people in Raleigh prefer cordless window treatments. They look tidier without those unsightly strings hanging down and they're easy to use. This type of covering is safer for homes with little ones because you don't have cords for your youngsters to get caught in. You have just one important decision, which cordless window treatment option in Raleigh do you want? Cordless roller shades, plantation shutters, and motorized shades all provide you the advantages of cordless window treatments.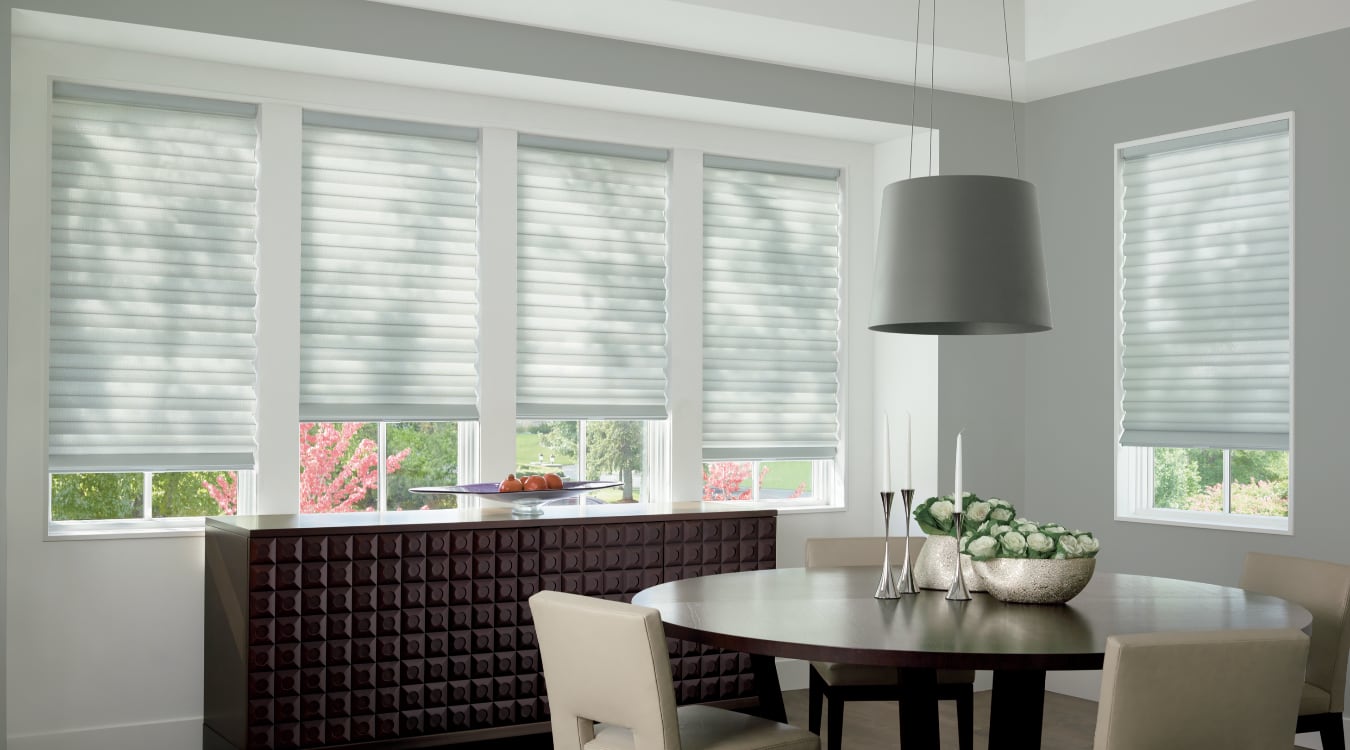 Cordless Roller Shades Have All The Advantages Minus The Hassle
Roller shades are common in Raleigh properties as they are available in various sizes, color schemes, and varying degrees of opaqueness to achieve the look you desire.Typically, you move roller shades by pulling a string or chain to open and close. However, the cord can detract from the minimalist look of your shades, get tangled, or swing and slap against your wall or window in a breeze.
Cordless roller shades provide the same advantages without the inconvenience of pull strings. Instead, they function with a pull bar at the bottom of the window treatment that you grasp to open or close. This prevents twisting and swinging and gives the shade the streamlined look you expect from this window treatment. In lieu of difficult strings, you will instead see the unique style of your attractive roller shades.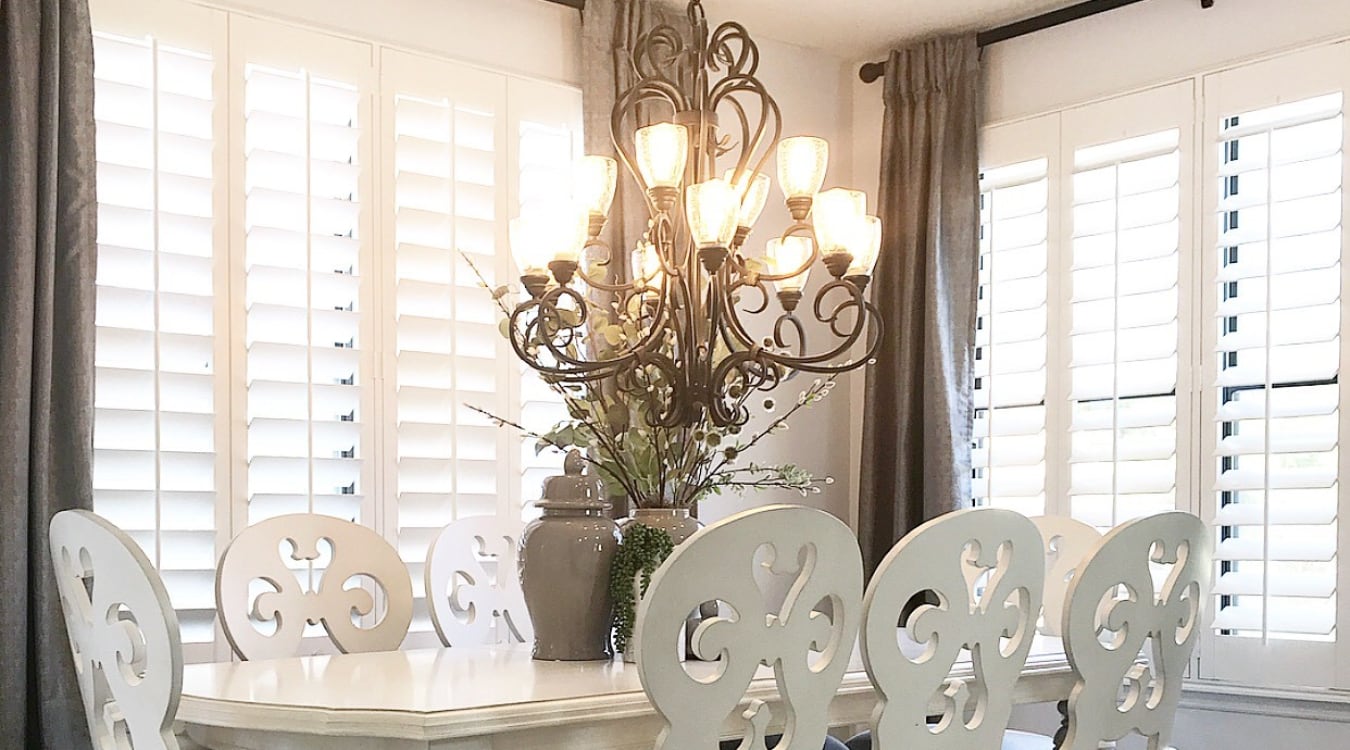 Polywood® Shutters Present A Smart Replacement To Other Window Treatments
A smart method of going cordless is to banish your blinds and shades entirely and use plantation shutters as an alternative. They work in a unique manner compared to other window coverings. Shutters have wood or a durable wood-substitute that attach within the window opening and smoothly swing open on hinges if you're looking to let all the light in. You also have the option to manipulate the slats in your panelling to control where the light goes.
Many interior shutters include a tilt rod that is utilized to move the slats. When you have products without a tilt rod, you will gently touch the slats to manipulate them. Both styles are sought-after cordless window treatment options in Raleigh as they feature eye-catching contours that accentuate the decor of every interior. Modern Polywood® shutters are even more durable and long-lasting. You can confidently put them in a wet area like behind a kitchen sink or on a sunny south-facing window, and they will survive the challenging environment and excessive sunshine.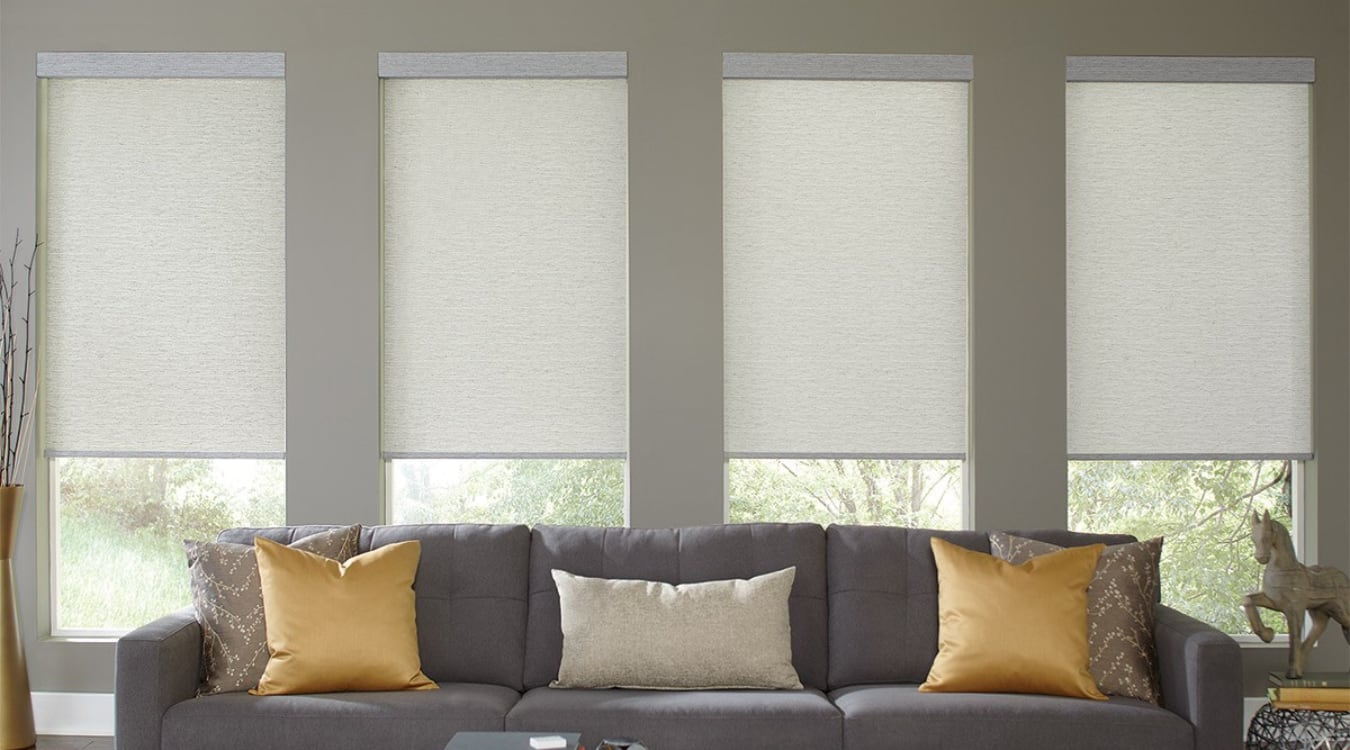 Automated Shades Increase Your Cordless Window Treatment Options In Raleigh
Traditional window treatments with cords are often exasperating. You have to exert just the right amount of force to raise or lower them to the proper position. Or, you can stop the annoyance with motorized window shades. They function with an electric device that you manage through a remote controller or mobile app. You have the ability to use your window treatment without pulling strings and without getting up from the comfort of your couch. You can even program smart roller shades to open and close according to your preferences to block the sun's rays in the afternoon or enhance your privacy when it's dark out.
A large number of shades feature motorized styles, providing you a wealth of cordless window treatment options in Raleigh. You may want automated cellular shades in a specific spot to reduce energy consumption or eye-catching automated Roman shades in a traditional dining area. You even have the option to alter the light settings in your work space without leaving your desk with motorized zebra shades.
Explore Your Cordless Window Treatment Options At Sunburst Shutters Raleigh
If you no longer want to deal with twisted blind cords, reach out to Sunburst Shutters Raleigh. We provide a many cordless window treatment options to fulfill your unique requirements. Discover the most suitable choice for your house by calling 919-887-9198 or fill out the following form to arrange a no-charge consultation at your home.